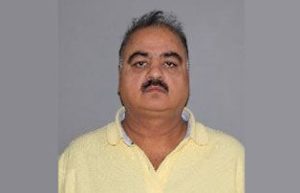 The arrest of alleged fraudster and Chomedey resident Iqbal Javaid concluded a major fraud investigation by Laval Police last weekend.
Operation Game Over project started with information supplied by the public to Info-Crime which indicated that two individuals each controlled a laboratory of false identity documents and created several non-existent identities (synthetic identities) to obtain credit from financial institutions.
The pair had set up a large network by creating more than 273 synthetic identities and 20 false companies. Twelve financial institutions were targeted: Laurentian Bank, Bank of Montreal, Canadian Tire, CIBC, Tangerine, Capital One, Desjardins, Banque TD, Chase Bank, Citi Bank, Home Depot and Royal Bank.
In September, police searched the Pont-Viau home of suspect Mian Suhail, an American fugitive whose true identity was still unknown (the FBI confirming that he used four different identities).
In November, Suhail pleaded guilty to 16 counts worth $600,000 and received a 30-month prison sentence. Last week his accomplice Javaid appeared at the courthouse to face 10 charges totalling $150,000.
Iqbal Javaid is being held with a $1,000,000 bail.
In the Pont-Viau laboratories Police also seized $75,000 in cash, six point of sale terminals, Matrices for making false documents, a new Infiniti Qx80, several dozen false identity document kits, computer equipment, photos and 100 false identification cards.