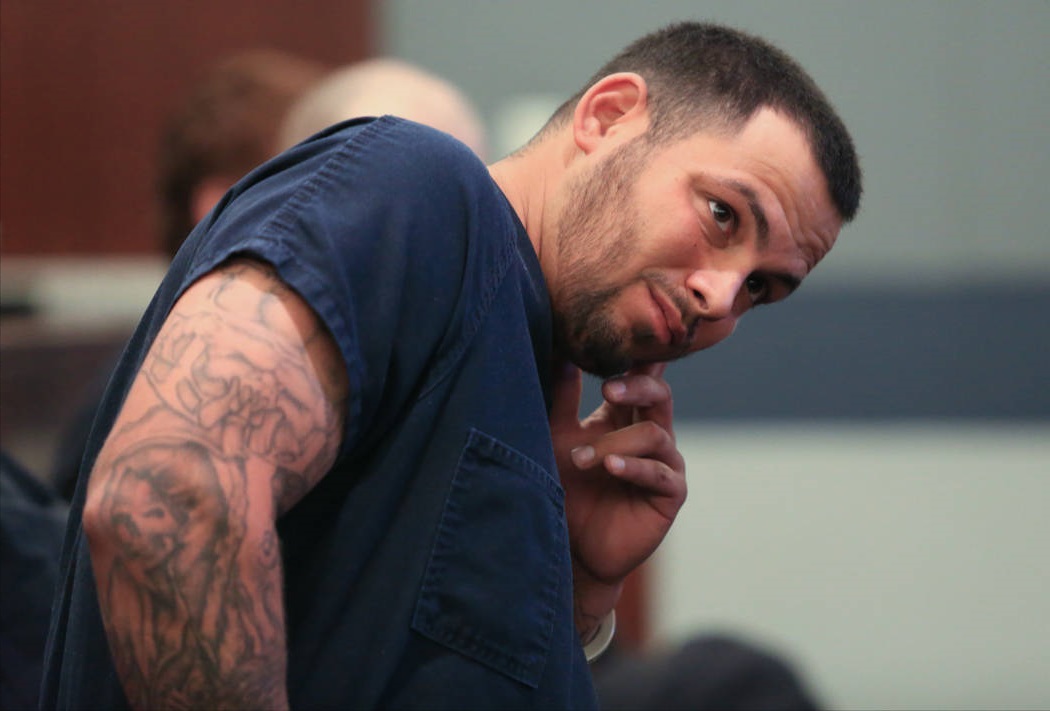 Las Vegas' bondsman have had a busy summer. A firebug in Trump Tower, two cases of lewdness with a minor, a man killed with one punch and Elvis.
With bail ranging from $25,000 to over $300,000, the city bondsmen are smiling broadly.
The defendants? Not so much
One Punch Killing
James Beach, 27, was jailed pending a court appearance in Luis Campos' murder. Campos, who was hit a single time on the morning of April 30, died four days later.
Beach, arrested and jailed with a $350,000 bail is a "hard-working family man," according to his attorney Greg Knapp.
If convicted, this will be Beach's second trip behind bars. He served over four-years in Nevada State prison for a November 2008 double shooting.
DUI And Lethal Accident
Oriana Leausa was arrested and saw her bail set at $1 million for a fatal crash including a Metro PD squad car and a stolen car.
The July 5 wreck happened on Fort Apache Road between Charleston Boulevard and Sahara Avenue. One motorist died in the accident, and a Metro cop was injured.
Leausa faces multiple charges including DUI, possessing a pilfered car and conspiring to perpetrate grand larceny.
There's Fire In Trump Tower
A suspected arsonist is setting in jail waiting for $50,000 to cover his bail after setting fires at the Trump International Hotel in Las Vegas.
Public defenders were appointed to represent Roger Fraley, 24, at his initial court appearance.
Fraley used toasters and paper products to ignore fires on in a 15th-floor restroom and a 17th-floor hallway. A security guard at the Las Vegas Strip hotel sustained minor injuries as he detained Fraley waiting for police and firefighters to show up.
Teenage Sex
Captain Richard Loughry had bail set at $25,000 for having sex with a teen — at the fire station. Loughry, who was not jailed, is under house arrest and has had his Internet access taken away.
Loughry noticed an ad for a twenty-two-year-old 'escort' in Backpage.com. The girl was driven to the fire station and had sex for $300. The girl turned out to be under age, but LasVegasNow.com didn't specify the girl's age.
Loughry, who has been with the city's fire department for twenty-years, faces charges of sexual seduction, participating in child prostitution and lewdness with a child.
More Teenage Sex
Agustin Ramirez-Rodriguez saw his bail set at $100,000 when he was arraigned for lewdness in May.
The soccer coach, 54, is charged with lewdness involving a 15-year old girl he was coaching.
The incident occurred at a park in the 1900 block of East Tonopah Ave, and police say they were contacted May 16 by witnesses who saw 'inappropriate touching' between the two.
And Elvis Has Left The Park
Elvis Campos attempted to rob Pokemon Go players, and it didn't go well. Elvis faces charges of conspiracy, battery and assault with a deadly weapon.
The July incident left Elvis and another Pokemon Go player wounded. Metro PD says Campos demanded items from several people playing the popular smartphone game. One player had a concealed weapon permit, drew his gun and exchanged fire with Campos.
Police aren't saying who fired first or how many shots were fired. The 18-year-old needs to come up with $95,000 bail so he can go back to Gary Reese Freedom Park and continue playing on his smartphone.