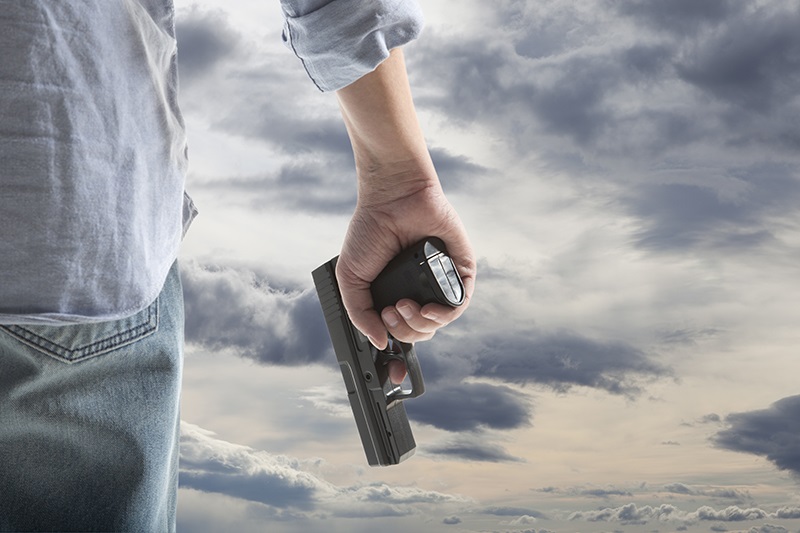 Felony Weapon Bail Bonds
Nevada's bail schedule lists the precise amount of bail for each offense. Facing a felony weapons charges means the bond will be higher. Weapon bail bonds aren't different from other types of bail bonds regarding the process, but if a felony weapons charge is involved bail may range from $25,000 up. Some examples from the 2017 Nevada County Felony Bail Schedule are:
• 245(a)(1)(2) Assault with a Deadly Weapon or Force Likely to Produce Great Bodily Injury 25,000
• 245(a)(3) Assault with a Machine Gun 75,000 245(b) Assault with Semi-Automatic Weapon 50,000
• 245(c) Assault with Deadly Weapon – Peace Officer 50,000
• 245(d)(1)(2)(3)Assault with Firearms – Peace Officer 50,000
• 245.5 Assaults on School Employees – Likely GBI 25,000
• 246 Shooting at Inhabited Building or Vehicle 50,000
Misdemeanor Weapon Bail Bonds
Despite having the proper license for a weapon, there are multiple laws governing gun ownership. In Nevada, a person must obey laws concerning possessing and selling weapons.
Providing false information on a concealed weapon permit is a misdemeanor as is selling weapons to prohibited persons. In 2017, Nevada changed the bail schedule to reflect other misdemeanor charges. These include:
17500 Possession of a Deadly Weapon With Intent to Assault $5,000
17510 Possession of a Deadly Weapon or Firearm While Picketing $5,000
18735 Selling, Transporting or Possessing Fixed Ammunition Greater Than .60 Caliber $5,000
19405 Selling a Less Lethal Weapon to a Minor $2,500
19910 Selling BB Device to a Minor OR**
19915 Furnishing BB Device to a Minor w/o Parental Permission OR**
20150 Altering Imitation Firearm $1,000 20810 Commercially Selling or Possessing for Sale an Undetectable Knife OR**
21510 Possession of a Switchblade Knife $1,000
21710 Possession of Composite or Wooden Knuckles $1,000 2017
22610 Illegal Possession of a Stun Gun $1,000
22900 Illegal Possession of Tear Gas $1,000 23920 Possession of a Firearm With Altered or Obliterated Identification Mark or Number $5,000 25100 Criminal Storage of a Loaded Firearm – 2nd Degree $5,000
25200 Criminal Storage of a Concealable Firearm or a Firearm Brought to School $5,000
25400 Concealed Firearm – Misdemeanor Violation $5,000 25850 Loaded Firearm on Person or in Vehicle $5,000
26100(a) Driver or Owner of Vehicle Permitting Another to Possess Loaded Firearm in Vehicle $2,500
26180 False Information on CCW Application $2,500
26500 Illegal Sale or Transfer of Firearm Without a License $1,000 28250 False Information on Application to Purchase Firearm $2,500
29825(b) Possession or Ownership of Firearm by Prohibited Person Due to Existing Restraining or Protective Order $10,000 30306 Knowingly Supply, Sell or Give Ammunition to Prohibited Person $1,500
30310 Possession of Ammunition on School Grounds $5,000 31615 Sale, Purchase or Transfer of a Handgun Without a Valid Safety Certificate $2,500 32000 Selling, Giving or Lending Unsafe Handgun $2,500