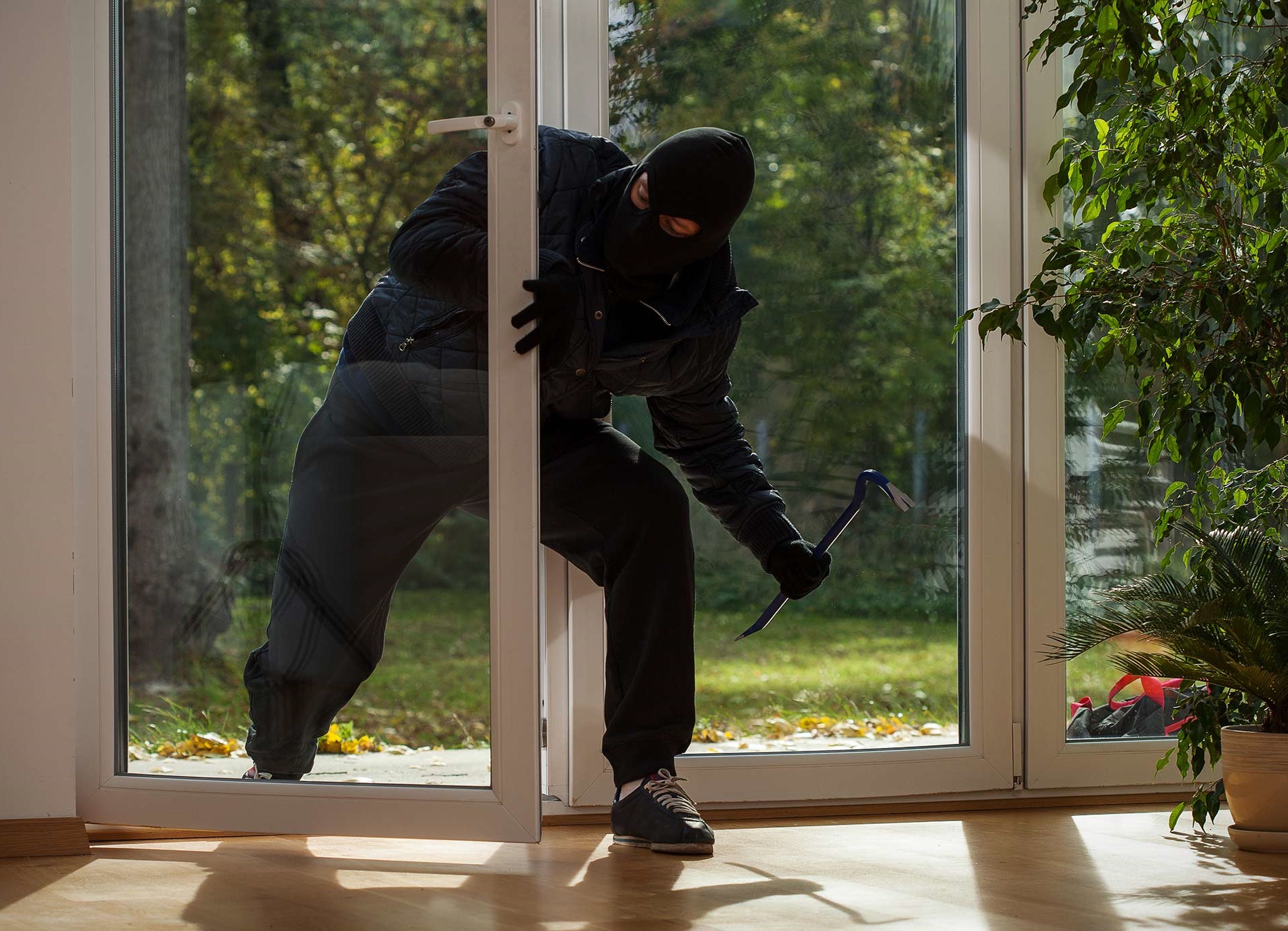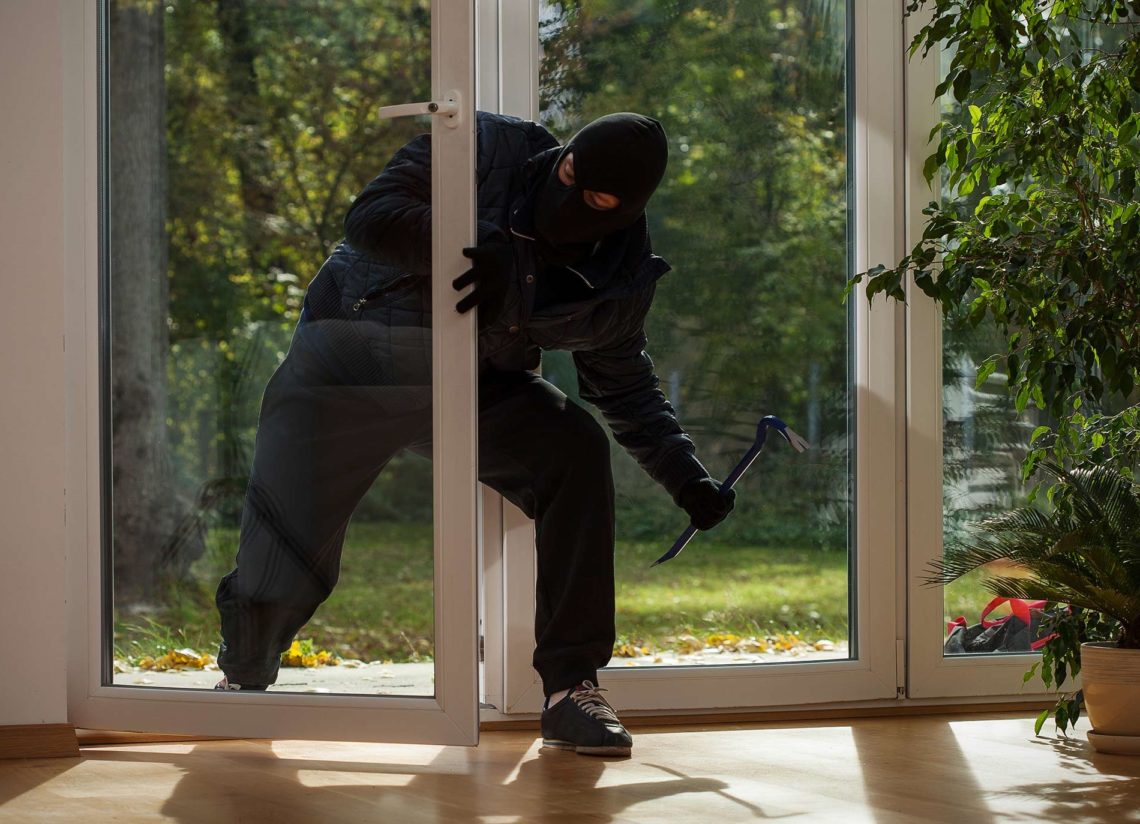 In Jennifer Seghers' corner of Land Park, property crimes are almost a weekly occurrence – a fact Seghers became aware of only after she fell victim herself.
Her car was broken into last year and Seghers wanted to warn her neighbors. Turns out: "Everybody has a story."
Two neighbors had ashtrays full of change plucked from their cars. Another neighbor's car was broken into, likely by a homeless person looking for a place to sleep, police surmised. Seghers, 42, lost some dirty clothes and a GPS device.
The theft from her Mazda 3 hatchback didn't land her on the news, nor did it appear to prompt much response from the Sacramento Police Department.
But the break-in cast Seghers into the ranks of thousands of Sacramentans who have been victims of property crime – a fraternity of frustrated residents whose lives were not threatened, but whose quality of life and sense of security still suffered.
"Police will tell you, 'Remember, property is property and it can be replaced,' " said Deane Dana, an east Sacramento homeowner who manages the crime-focused "East Sac Watch" website.
Nevertheless, he said, "it is an inconvenience, and it can be creepy."
Though common, property crime rarely attracts the level of attention of violent crime. The Bee recently examined the problem in Sacramento County, reviewing data from police and sheriff's departments as well as national data.
Among the findings:
• In the city of Sacramento, a person is nearly six times more likely to be the victim of a property crime (burglary of a car, home or business; petty theft, or car theft) than a violent crime (murder, robbery, rape or aggravated assault). In the Sacramento County sheriff's jurisdiction, a property crime is about four times more likely.
• Property crime in the region rose in 2012 for the first time in years, though numbers remained well below the heights they reached in the last decade. The city's 2012 numbers were 25 percent lower than in 2006, when Sacramento experienced its most recent peak in violent crime. Year-to-date statistics for 2013 show property crime down 6 percent in the city compared with the same period last year, and down 4 percent in the sheriff's jurisdiction.
• The property crime rate in the city of Sacramento in 2012 was about 42 crimes per 1,000 residents – higher than the national rate for all cities in 2011 (the last year such data were available), but just below the rate for cities roughly the same size.
• In the city, property crime is most concentrated in more affluent neighborhoods: East Sacramento, Land Park and Tahoe Park were the top three residential police beats with the most property crime; Del Paso Heights, Parkway and Meadowview were among those that reported the least. Two notable exceptions were Oak Park, an impoverished area that ranked fourth, and the solidly middle class Pocket-Greenhaven area, which has the lowest property crime rate in the city.
• The rate for the unincorporated county and the city of Rancho Cordova – both policed by the Sheriff's Department – was about 25 per 1,000 residents. That's a little higher than the nationwide rate in 2011 for metropolitan counties like Sacramento.
• In the county, property crime is most common in parts of Arden Arcade and Carmichael, the Highway 50 corridor and pockets of south Sacramento east of Highway 99 and near Florin Road.
• In both law enforcement jurisdictions, property crimes account for more than three-fourths of the crimes reported to authorities. Yet the two agencies, like most metropolitan forces, dedicate far more time and resources to violent crime, citing the need to prioritize. For example, less than 15 percent of the Sheriff's Department's investigative division is assigned to property crimes.
"That's the ironic thing," said sheriff's Sgt. Chris Joachim, head of the property crimes unit. "Your average citizen (cares) anecdotally about people being killed, but what they really care about is who's breaking into their cars and who's breaking into their homes. And it's probably the area where we give the least attention."
Low clearance
Despite some lapses in recent years because of budget cuts, the police and sheriff's departments now both respond to nearly all residential burglaries. However, victims of most other property crimes – such as the theft of an iPad out of a car, or a stolen bike – are likely to be referred online to file reports.
Whether a crime scene investigator will respond, and whether the case will get picked up by a detective, depends largely on the circumstances of the crime – and its chances of getting solved.
In 2012, sheriff's investigators had a workload of 757 cases – just 5 percent of the nearly 16,000 reports that came in that year. Joachim said to use his detectives' time better – and put the greatest number of thieves in jail – he has them focus on cases that show hope for closure.
He estimated that the department's budget woes in the last several years have prompted roughly a two-thirds reduction in resources allocated to property crime. That has left him with a team of 10 detectives, four of whom are dedicated to the specific issues of auto theft, metal theft and pawn shops.
The Sacramento Police Department has fared slightly better, reducing its force dedicated to property crimes by about one-third in recent years. A total of 21 detectives and three sergeants are divided among three Neighborhood Crimes Units, which investigate robbery, identity theft and financial crimes in addition to property crimes.
Regardless of staffing, however, property crimes are tough capers to solve. Fingerprints can be a huge help – but only when found. Often, witnesses are scarce, and a victim discovers the crime long after it happened. And when the stakes aren't as high as they are in homicides or other violent crimes, people are less likely to come forward with information, officials said.
The Police Department did not have an overall property crime closure rate calculated for 2012, but reported a closure rate of 15 percent for burglaries, 9 percent for petty thefts and 11 percent for car thefts. A case is "closed" or "cleared" when an arrest is made or a warrant issued.
At the Sheriff's Department, detectives cleared just 3 percent of the 15,000 property crimes reported. Of assigned cases, 53 percent were closed, Joachim said.
Nationally, the clearance rate for property crimes in 2011 was almost 19 percent, according to the FBI. The agency has not yet released complete figures for 2012.
However, Joachim noted that actual solve rates are almost certainly higher, given that many culprits are serial thieves. Those caught are in all likelihood linked only to a few of their actual offenses.
"The problem is, when I arrest the bad guy, one or two victims might know they got justice … but there's 50 other victims who don't know that karma caught up to their bad guy," he said.
Officials do encourage residents to report all thefts – even those that seem trivial – to ensure accurate statistics and help pinpoint trends.
Most people agree violent crime must take priority, even if it means property crimes go unsolved. Still, it can be tough to stomach when you're a victim.
"It's the reality we live in with limited resources," said Eric Guerra, past president of the Tahoe Park Neighborhood Association. "If it means an officer is going to be at a much more life-threatening situation vs. coming to take a report on a property crime issue, I would want that officer … dealing with the more critical issue.
"But is it frustrating? Of course it's frustrating. It's an invasion of one's privacy, and neighbors feel violated."
Set the alarm
Though property crime is common – and happens in all neighborhoods, no matter how safe – police stress that it is a crime of opportunity. That means residents can take steps to help prevent it.
Installing a security alarm is probably the most obvious tactic.
Ilan Frank, owner of Sacramento-based Crime Alert Security, said he's seen local demand nearly double in the last two years. A basic system from his company is $195 upfront, with a monthly fee of $25, he said. Some larger companies offer free installation.
Bob Michel, vice president of the national Electronic Security Association, cited a study by the University of North Carolina, Charlotte, that focused on the habits of more than 400 convicted burglars. That study found that 83 percent of burglars said they would try to determine if an alarm was present before attempting a burglary, and 60 percent would abort the mission if there was one.
Michel, who also serves as president of the California Alarm Association, said about 20 percent of residents nationwide have home alarms. That number is expected to increase dramatically, however, given new technology that allows consumers to monitor thermostats, video and security systems all in one place.
Steve Boilard of Carmichael got lucky: He and his wife installed a security alarm just before someone tried breaking into their garage last year.
The would-be burglar was scared away by the alarm. But the incident got Boilard thinking about crime in his community – and much more low-tech ways to combat it.
Boilard, 52, said he paid closer attention to emails from his local neighborhood watch coordinator, and what he described as "this surprising level of susceptibility that these homes all have."
These days, neighborhood watch groups can take all forms: Some meet regularly; some exchange information via email; some use social media, like Facebook or the emerging Nextdoor.com, to connect. Your local law enforcement agency can provide some guidance on how to start a group for your community if one doesn't exist.
But the central goal promoted by police and community advocates is getting involved. In Boilard's Maddox Park area, that has meant chatting up neighbors the old-fashioned way.
"Just that act of walking up and down the street and knocking on doors … has helped to kind of strengthen the street a little more," Boilard said. "It's good not just from the standpoint of security, it's important from the standpoint of quality of life."
Frank, who provides home consultations, said people can protect themselves and their homes in many ways. It can be as simple as turning your blinds a certain way, reinforcing a door frame or buying a $30 device that makes it look like the TV is on.
The bottom line, Frank said, is that residents can, and should, take action: "(People) need to be involved in their own security."
PROTECT YOUR PROPERTY
Tips for preventing burglaries to your home or car:
• Make sure your home is well lit on the outside, especially near doors, porches and the garage.
• Keep shrubbery trimmed. It can provide cover for people snooping around your home.
• Put a padlock on side or back gates. A burglar can jump a locked gate, but doing so looks suspicious.
• Don't let mail and newspapers pile up while you're on vacation. (You can put a "vacation stop" on your Bee subscription by calling (800) 284-3233.)
• Get timers for your indoor lights while you're on vacation. You can leave lights on 24-7 while you're gone, but a burglar casing your neighborhood might notice the lights never change.
• If you have horizontal blinds, turn them upward rather than downward (meaning that if you try looking outside through the blinds, you must look downward). This makes looking in more difficult.
• Copy the serial numbers of valuables, such as flat-screen TVs and laptops, and report that information to police if they are stolen.
• If you choose to engrave your valuables, don't just put your name. Put your phone number or driver's license number. This information is generally not used in identity theft but it can make it easier for police to trace a recovered item back to you.
• Keep valuables in a safe, but make sure it's big enough that a burglar cannot easily carry it out.
• If you keep a gun in your home, keep it in a gun safe. Many guns that police take from suspects are traced back to home burglaries.
• Don't leave valuables visible in your car – or anything that looks like it could hold valuables, such as a backpack. If you intend to put valuables in your trunk, pull over a few blocks away, put the item in the trunk and continue on to your destination.
• Never leave your car running and unattended.
• Install a mechanical locking device or security system in your car, especially if you have a car that's commonly stolen, such as an older Honda Civic or Toyota Camry.
• Get to know your neighbors. Organize a neighborhood watch group.
• For more information, go to www.sacpd.org and click on "Be Safe" or "Get Involved" or www.sacsheriff.com and click on "Crime Prevention."
Sources: Sacramento police and sheriff's departments