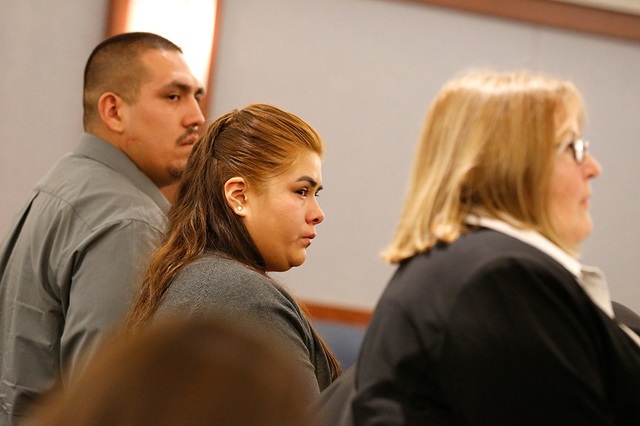 For a trio linked to an actor's death in Las Vegas, they had some strange requests.
Kelleen Cota, Janette Martinez, and James Martinez-Amador appeared for their bail hearing on Monday.
The trio, accused of swindling almost $1 million from Charles Thomas Deishley, desired to stay away from jail while they battled accusations of racketeering, embezzlement, forgery, and grand larceny. Despite facing a possible indictment in the December 2013 death of 70-year old actor Deishley, they hadn't gotten into any more trouble.
Cota, who has lived in Las Vegas for over two decades is a local real estate agent as does Martinez. While none of the defendants have been charged with murder, the indictment linked them to the killing.
Deishley worked as an actor in "Star Trek: The Experience" since its opening in 1998 until the show closed in 2008.
Las Vegas police went to Deishley's home after a friend requested a health & welfare check since he hadn't heard from Deishely for "a while."
Law enforcement checked the back of the residence when no one answered the door. When police entered the backyard, they found Deishley laying on the ground.
While working in the Star Trek show, Deishley played a Klingon known as General Motog and spoke Klingon — even to the customer's in the hotel restaurant.
Prosecutors claim the trio persuaded Deishley to send money to their shell companies from which they financed a criminal syndicate.
Bail was set at $100,000 for Cota and $50K each for the Martinez siblings. Each of them claimed they had worked something out with Be Lo Bail bonds which planned on fronting the cash.
Cota asked the judge if she could travel to Barstow, California, to get the deed to a house in her ex-husband's name. The ex, Albert Cota, is serving 40-yearsin Nevada State Prison for murder Be Lo Bail Bond intends to use the property's deed as collateral.
Despite knowing Cota is facing life in prison without parole, Judge Cadish agreed to Cota's requests — but not without warning.
"This case will not go well for you if you do not comply with all of the specific conditions I've ordered," Cadish told the defendant.